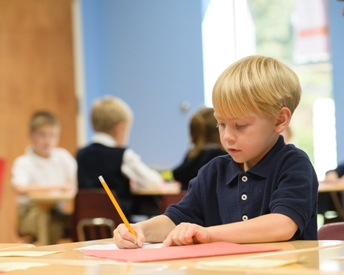 North Carolina's Department of Public Instruction provides accountability and testing data for publicly funded schools. Information and reports are available here:
Youngsville Academy's Report Card History:
A 'D' Grade was received during the 2016-2017 Academic Year. This result is somewhat misleading, as the school also demonstrated the top EVAAS (Student Growth) of any elementary school in Franklin County. To properly understand the letter grade, it is important to recognize that it was derived from 20% of the student population, a population which had received only 40% of their total education at Youngsville Academy. A representative statistical analysis of a school would require a larger sample size with students who are indicative of the average population. If IOWA results (a nationally recognized standardized test taken by Youngsville Academy students on an annual basis) were considered for the entire student body, the school would be able to demonstrate performance significantly ahead of local schools. Youngsville Academy fully expects that over the coming years, the grade will more properly reflect the quality of education provided. Please contact the school with any questions.

No Grade Received during 2015-2016 Academic Year (NC Report Cards only reflect Grades 3-12; Youngsville Academy had students in Grades K-2 during the 2015-2016 Academic Year)

Youngsville Academy (35B000) 2017-18 Read to Achieve Grade 3 End-of-Year Results
G.S. §115C-83.10 requires "each local board of education to publish annually
on a Web site maintained by that local school administrative unit and report
in writing to the State Board of Education (SBE) by September 1 of each
year the following information on the prior school year:"