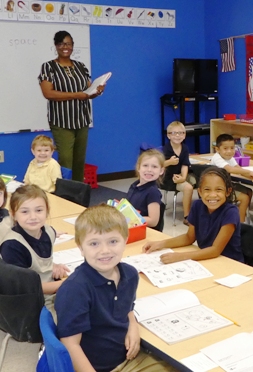 Charter schools provide parents a choice in the education of their children – and it is a public choice. Public tax dollars are the primary funding sources for charter schools. Local, state, and federal dollars follow the child to a charter school. The schools have open enrollment with no discrimination, no religious associations, and no tuition.
Six legislative purposes of a charter school:
Improve student learning;
Increase learning opportunities for all students, with special emphasis on expanded learning
experiences for students who are identified as at risk of academic failure or academically gifted;
Encourage the use of different and innovative teaching methods;
Create new professional opportunities for teachers, including the opportunities to be
responsible for the learning program at the school site;
Provide parents and students with expanded choices in the types of educational opportunities
that are available within the public school system; and
Be accountable for meeting measurable student achievement results.
Source: North Carolina Office of Charter Schools